Black Desert Online is just one of many MMORPGs currently battling it out to gain a foothold in the western market. The game arrived as a hot new prospect in 2016, boasting impressive features, such as one of the most impressive selections of character customization options.
However, with the success of games like World of Warcraft and Final Fantasy, it was always going to be a tough challenge. Despite a strong start at launch and the months following, Black Desert slowly began to lose its player base. It still remained in the top five since release, but the developer's ambition was far greater than that.
After a long period of stagnation, developer Pearl Abyss launched some fresh content in mid-2021. That alone wouldn't be enough to lift the game back off of the ground, and knowing that Pearl Abyss also decided to invest heavily into user generated content.
This proved to be a huge success, with viewership, player base, and content creation all massively increasing. Let's take a look at just how Black Desert Online utilized user generated content and what kind of effect it had on the game.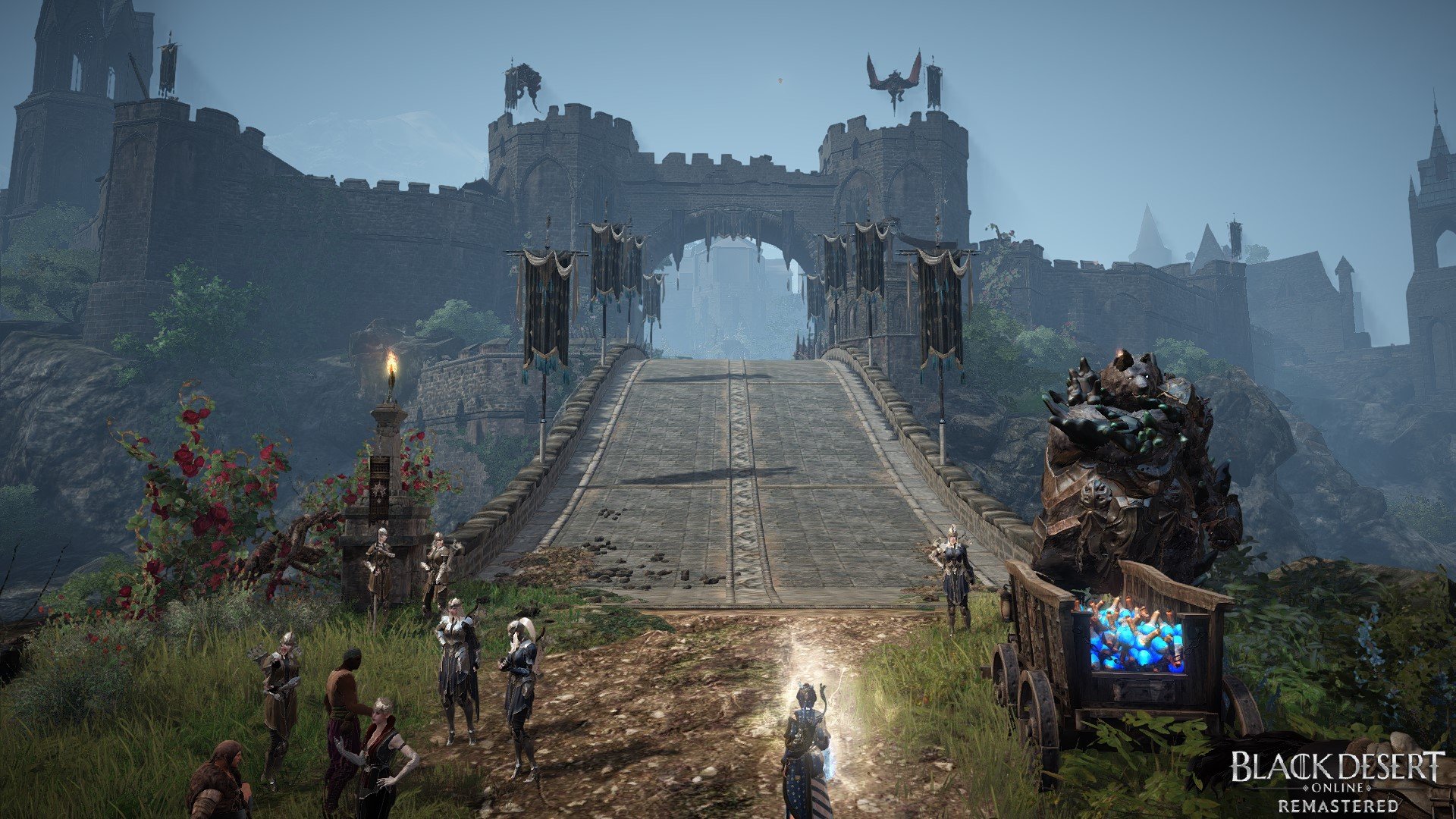 User Generated Content in Black Desert Online
With Black Desert being an MMORPG, there is quite a lot of room for user generated content, both in and out of the game.
BDO also lends itself to ugc quite well, as it has a number of features that enable and highlight user content. For example, the game has a very in-depth character creation and design screen, allowing each character to look very unique and very specific. This leaves people being able to design characters in certain ways, be it specific designs for users, or even creating a near-identical copy of a celebrity in the game.
The game also features things like in-game housing, meaning players can pick and customize their own little areas of the world. All this, added with the classic MMORPG ugc elements like guides, interesting screenshots, and more, makes it a game ripe for user content.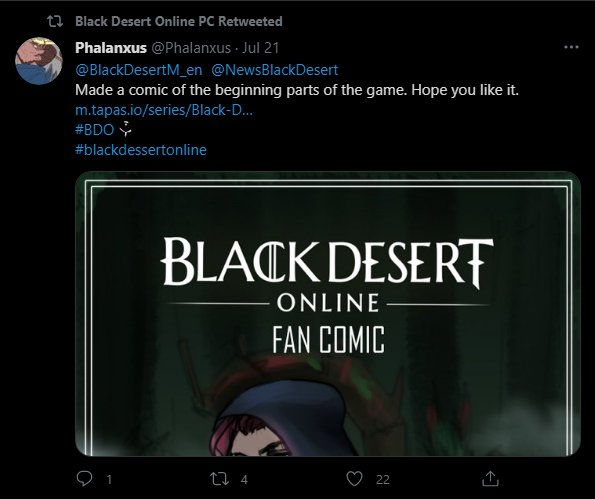 To add to that, there's also the classic ugc outside of the game. This includes things like cosplay, fanart, video content, memes, and more. The first two are especially popular, given that the game features an Eastern theme and is popular in the Anime/Asian fan communities, alongside usual MMO groups.
How Pearl Abyss Utilized UGC and Its Effect on Black Desert Online in 2021
Pearl Abyss have done a great job in utilizing just about every type of user generated content out there in their recent campaign to boost Black Desert.
One of the most impactful things comes in the form of encouraging content to be created by giving creators a reason to do so. Recently, Pearl Abyss held a Twitch event to do just that. By partnering with Twitch, they enabled and encouraged Black Desert players to stream the game, as well as giving players and fans more of a reason to tune in.
This was done by launching a Twitch drops campaign, which means that viewers on Twitch can gain in-game items just for watching creators play the game. Something like this is a great move, as it benefits everyone involved with the game.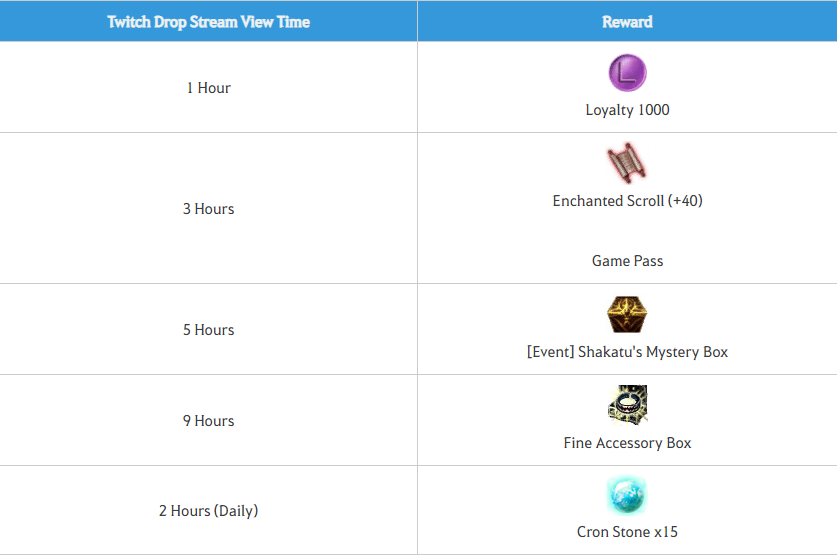 Pearl Abyss gains the benefit of more exposure, with more content being created and being viewed. At the same time, creators gain the benefit of having a free marketing tool to draw viewers to their stream, with Twitch drops always causing an increase in viewership. Everyone loves free stuff after all.
That isn't the only thing that Black Desert has done, however. The developers have done a great job of engaging with ugc on social media. You'll find their socials are populated with a lot of user content, be it sharing a piece of fan art, or even encouraging their followers to check out a stream or video of BDO.
All this creates a mutually beneficial cycle. As fans are rewarded and encouraged to create content, they'll create more content, which more people will see. This will provide more exposure to Black Desert, as well as the creators, which will get more people interested in the game and more likely to want to create content. Then, with more players and more content being encouraged and rewarded, it all starts again.
This has clearly been a success, with Black Desert's most recent Twitch drops event, alongside the promotion of other user generated content, creating a 55% increase in Hours Watched of the game in the last 30 days.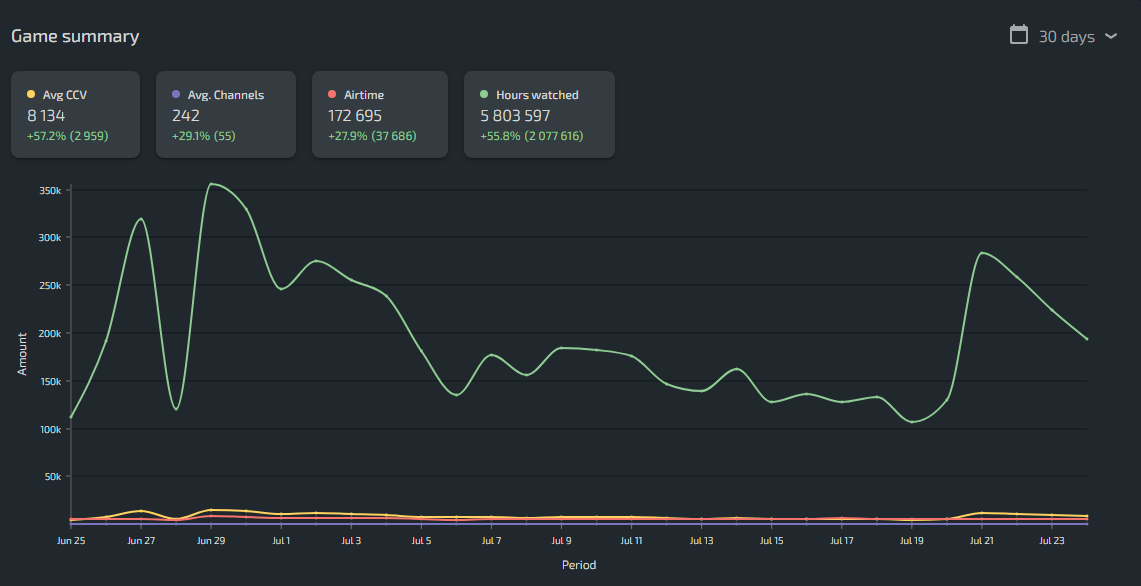 Overall, the game has also seen a very strong few months after leaning into ugc, with viewership peaks rising higher than any previous time in the year, as well as a noticeable growth in average viewership.
Clearly, utilizing user generated content has been a success for Black Desert Online and the game is looking to have a promising future, especially on Twitch.
If you want to learn how to leverage UGC through influencers, Lurkit is the perfect platform for just that! We offer a variety of tools and services, which make it quick and easy to launch a campaign and have a plethora of various content creators interact with your game and begin creating content, with any guidelines you may want to set. You can contact us here to find out more.