Game influencer marketing
How Dead by Daylight utilized UGC to dominate the multiplayer horror game genre
Find out how Behaviour Interactive turned Dead by Daylight into the biggest multiplayer horror survival game thanks to User Generated Content.
---
Dead by Daylight is a unique and wildly successful horror game, which focuses on multiplayer and PVP aspects, combined with a classic survival horror theme. It's different from the vast majority of survival horror games, as it is not only played with five total players but there are no AI-controlled characters.
Instead, it pairs up four survivors against one 'killer' - with the former's goal being to escape the map, while the latter has to eliminate the survivors. Dead by Daylight also features a fairly unique twist, as the survivors can't damage the killer, and also have limited ways to interact with them. The main way of surviving is through stealth alone.
This all makes for a unique gameplay experience and, given the vast popularity of the game, it's safe to say the gameplay is very enjoyable. However, it takes more than just good gameplay to create a successful game. Marketing is absolutely key for getting the game in front of users, and one of the strongest methods of marketing within gaming is through user generated content.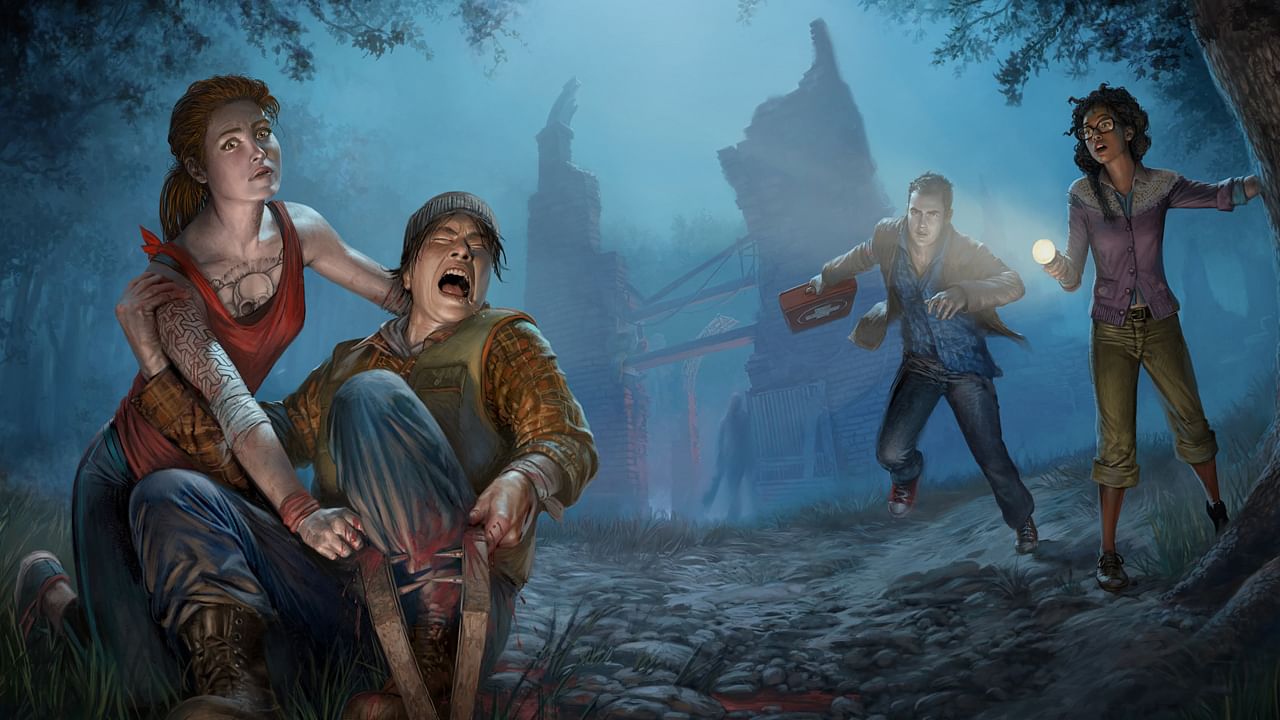 Developer's Behaviour Interactive have utilized UGC extremely effectively in Dead by Daylight, right from launch all the way up to even the most latest updates, and this has no doubt had a massive impact on their player base and popularity of the game as a whole.
Let's take a look at how they did it and what kind of impact user generated content has had on Dead by Daylight.
Dead by Daylight and User Generated Content
Dead by Daylight has seen a variety of user generated content. This ranges from small-scale things like a piece of fan-art from a fan, all the way to the biggest Twitch and YouTube stars playing the game on their channels.
The most popular UGC comes in the form of video content, which includes influencers playing the game, as well as guides, updates, meme videos, and much more. This includes creators of all sizes and has led the game to be very popular on platforms like Twitch, which sees millions of hours streamed and hundreds of thousands of channels broadcast the game.
However, the game also features a ton of user generated content outside of video content, and outside of even the game itself. It's easy to find fan art, real-life creations, cosplay, and much more of DBD content, all of which has been created by users just because they like the game.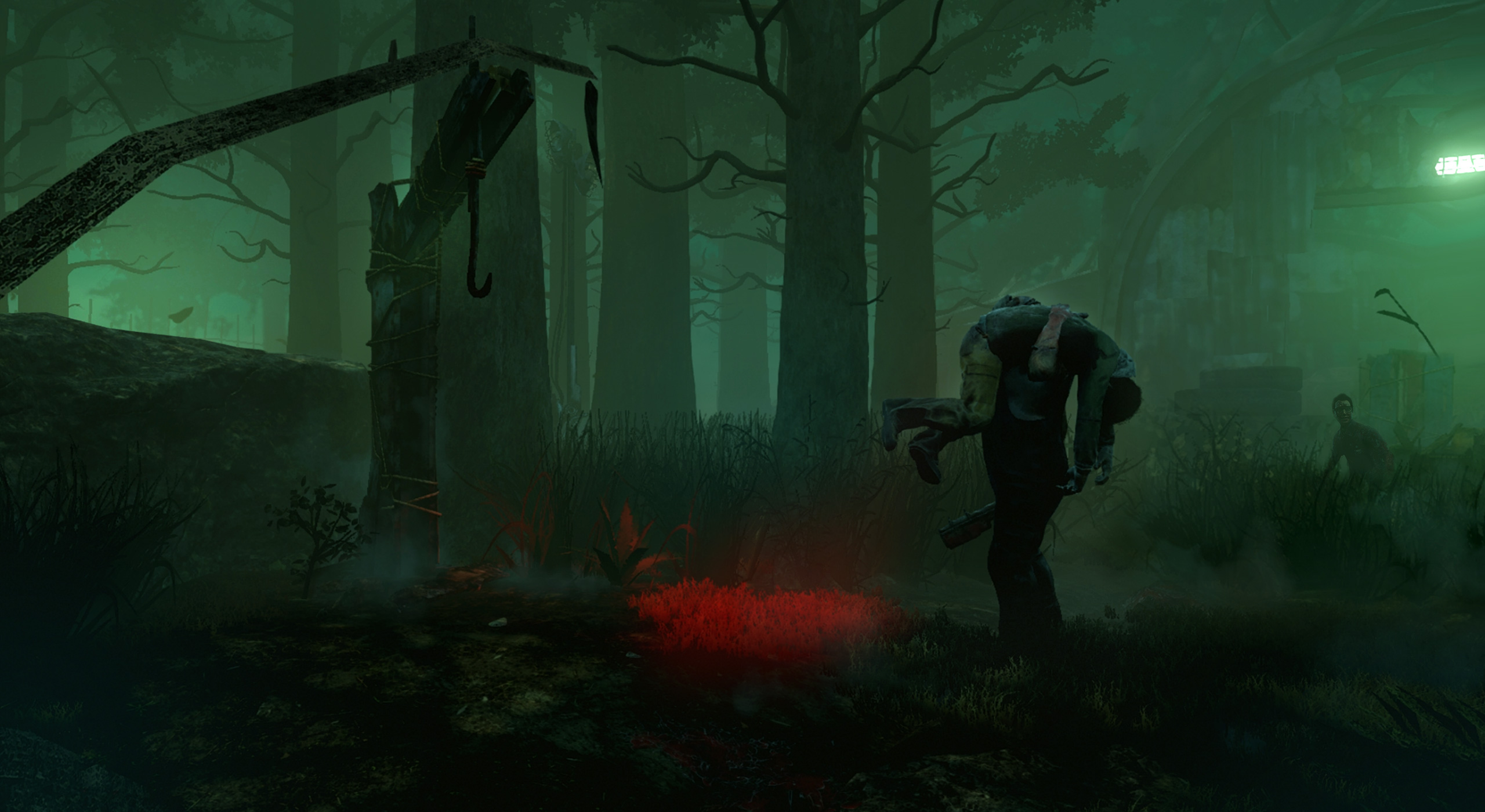 All of this content shows just how invested fans are in Dead by Daylight and opens up massive opportunities for the developers to use UGC to market the game. Here's how Behaviour Interactive have done this.
How Behaviour Interactive have utilized DBD UGC
Behaviour Interactive have utilized user generated content very effectively so far. We've seen a wide range of interaction with UGC, from small social media posts to even working with the biggest creators out there.
One of the biggest highlights has to come from Dead by Daylight's Stranger Things event. For the launch of their Stranger Things themed update, the DBD team hosted a gameplay session with Stranger Things star Gaten Matarazzo as well as one of the biggest influencers out there, Ninja.
This was an amazing use of influencer marketing, combined with user generated content, as all of the content for this stream was created by users, who in this case were very popular. However, this was also a very direct use of UGC, which was directly influenced by the developers, rather than organically created.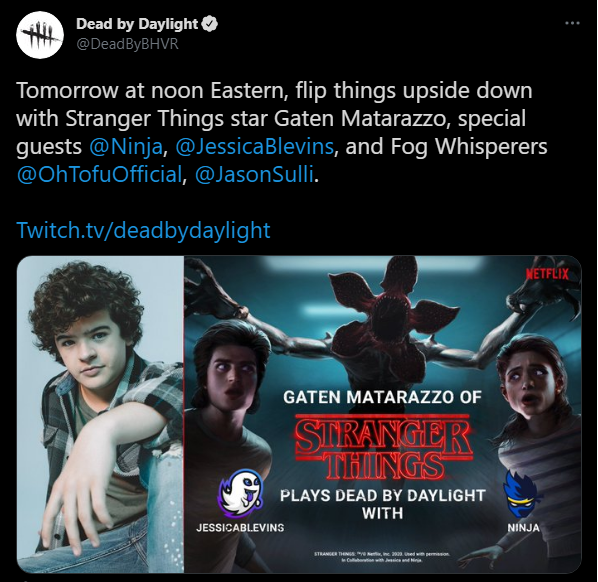 That isn't to say that directly influencing user generated content is a bad thing. In fact, it's what makes many games so successful, as working with the biggest creators and motivating them to create content only benefits both parties.
However, Behaviour Interactive have also greatly utilized organic user generated content. This is content that comes from users without any direct interaction from the developers. In fact, it's usually just made by fans of the game who simply love the game and have some amazing skills. Usually, this is content like fan art, cosplays, etc. that is shared over social media.
The Dead by Daylight team has done a great job of utilizing this content simply by interacting with it. Be it Twitter, Facebook, Instagram, or any other popular platform, you'll find user content plastered all over the official DBD pages.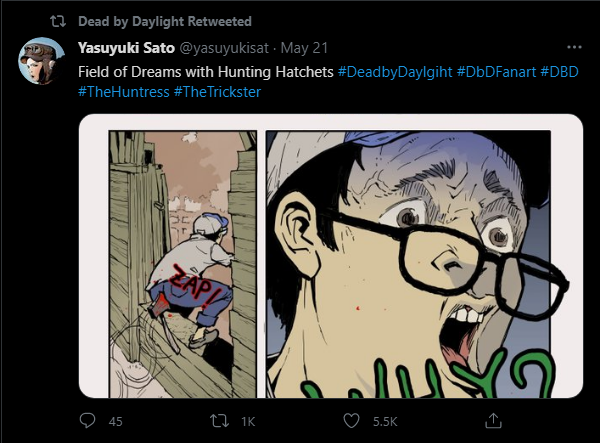 Using this is incredibly beneficial for Behaviour Interactive as it gives them essentially free advertising and marketing. All they have to do is like or share a post, then they have an amazing piece of art, cosplay, or other content on their pages that highlights aspects of their game.
It also shows that the company cares about their users and fans, which is important for creators who may want to get into a new game and will then be more motivated to share it with their audience, or just fans who want to create content, as they know it'll be appreciated.
All this ends up giving the game an extra avenue of marketing and promotion, without the developers really having to do much more than interact with posts, making it an extremely effective and valuable tool.