Game promotion
How to leverage User Generated Content for your game launch
Here's how you can use User Generated Content to your advantage during a game launch.
---
It's no secret that User Generated Content (UGC) is essentially the core of the internet, especially in gaming. Practically anything you see online has been influenced by UGC in some way, from users creating tiny addons to whole platforms based solely on the users' content, like Twitter and YouTube.
As such, there are almost limitless uses for UGC and it's really a case of 'how creative can you get' when it comes to utilizing it. However, what we're going to be focusing on is utilizing User Generated Content as a game developer, especially when it comes to marketing and launching a game.
But, before we jump into the nitty-gritty details, let's take a look at exactly what UGC is.
What is User Generated Content?
User Generated Content is simply a thing that has been made for something by its users. In gaming, it can be a ton of things, from custom levels, to social posts, and digital content like YouTube videos and live streams.
If you're a game developer, you've definitely seen it in action before. Every notable game nowadays uses UGC to its advantage, creating awareness and generating hype for the game before, during, and after launch.
The simplest example of UGC for games are reviews. All you'd need to do as a developer is work with certain users and give them a sneak peek of the game, and they'd create reviews to draw more users in based on their experience. The best thing about it is that there are (almost) no limits. If you can think of it, it should be possible to do and users absolutely love to be creative.
Types of User Generated Content for games
As mentioned, there are almost limitless types of UGC, so it's impossible to make a definite list. However, we've gathered some of the most popular types, so you can get an understanding of how UGC works and can then learn how to leverage it in your favor.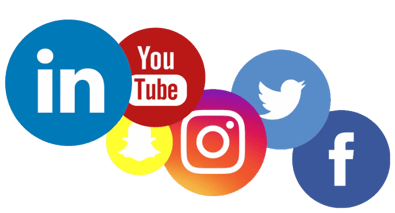 Social media & user content
Social media posts and user content are probably the most versatile and one of the most popular forms of UGC, and they go hand in hand. It may sound very broad, but so is social media.
Twitter, Facebook, Instagram, TikTok - just to name a few, are all very different platforms that thrive on user content and can relate directly to your game launch.
Users will create all kinds of content and often share it on social media with other fans. For example, whenever you see a major game like Cyberpunk or a World of Warcraft expansion, it's all over social media.
There's fan art, cosplay, general discussion, fan theories, etc. the list goes on. The awareness and hype for the game builds immensely on social media and keeping it in mind will translate directly to utilizing UGC, which we'll cover later on.
Video content
Video content is definitely the most popular form of UGC for games and game launches, surpassing even reviews. There are two things people love: seeing a game early and finding out information without doing research.
This type of user generated content covers that and much more. It's also where you might see the bulk of your focus of UGC going, as video content is also very versatile and provides very good reach, at the cost of a fair bit of work.
Generally, video content will come in the form of influencers getting access to a game early and playing it on their streams or uploading videos about it. Just about every publisher does this and it sometimes even floods websites like Twitch and YouTube with your game, generating massive interest.
If you are interested in learning more about how to leverage influencers to generate more sales for your game, contact us here or get started with your first campaign in minutes at Lurkit.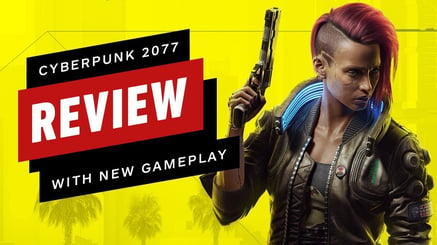 Reviews
Last but not least come reviews. These may even come under video content, although, the classic written review doesn't look to be going out of style anytime soon.
Some influencers create reviews, although, they're usually best left to websites that specialize in games, like IGN, Metacritic, and PC Gamer. It's another case of giving early access of your game to someone and having them play it, this time, however, discussing it in-depth, highlighting all the positives and negatives.
The best part of reviews is that they not only raise awareness of your game, but can actually convince people to buy it. As long as your game is good, which we're sure it will be, you're likely to see a positive review and an influx of interest.
How to utilize User Generated Content for a game launch
Now that you have an idea of what User Generated Content can look like, it's time to talk about actually utilizing it, specifically for a game launch.
The ultimate goal here is to get more people to know about and play your game. While it's not possible to influence every piece of UGC directly, you can nudge quite a lot of it in a certain direction. Here's how.

Enable influencer content
One of the biggest ways to utilize UGC and leverage it in your favor is to enable influencer content. You've no doubt seen it before, with streamers and YouTubers putting out videos ahead of a game launch talking about and playing the game. This will get all of their fans talking about the game and grant a ton of exposure.
Here are a few examples of how it's possible to enable influencer content:
Creating simple communication channels
Sending out early access or beta codes
Offering rewards to content creators
Hiring influencers to produce content
What you choose to do will largely depend on your budget and relationships with influencers, as well as your creative process. A great example to take here is Riot Games' launch of Valorant. They leveraged UGC to perfection by not only hiring the biggest FPS influencers to play their game, but also tying early access directly to user content.
By watching content creators play on Twitch, fans of the game were able to secure beta codes. This had an exponential effect on the popularity of the game, as it encouraged millions of people to view user generated content in the form of streams, which then boosted the game to the top of Twitch and YouTube, generating even more interest.
The result ended up being a record-breaking launch and a game that is currently competing for the #1 spot in the FPS market.
Of course, Riot Games no doubt had a massive budget for this and being able to hire practically every notable influencer will be impossible for most companies. However, it is something that very much can be scaled down and shows the strength of enabling influencer content - without it, very few gamers outside the Riot bubble would have heard about the game.
Request professional and casual reviews
We touched on reviews earlier and we'll be expanding on it here for good reason. Reviews are still one of the biggest forms of User Generated Content in gaming, and are vital for any game looking for a successful launch.
The main reason people play a game is to have fun, and to have fun the game needs to be good. If no one knows much about your game at launch, they'll probably skip it in favor of something that at least looks promising.
This is why reviews play a huge part in any game launch. You need both professional and casual reviewers to take a look at your game, play a few hours, and really get a feel for it. Then, they'll write all about it on their website and people will be able to make an informed decision about buying your game.
The best way to go about this is just making a demo or early access as available as possible to critics. Although, which critics review your game may depend on your budget. The bigger names like IGN and PC Gamer usually charge for reviews and the fees can be hefty. However, it doesn't hurt to reach out to see how much interest there is, especially with smaller, specialized critics.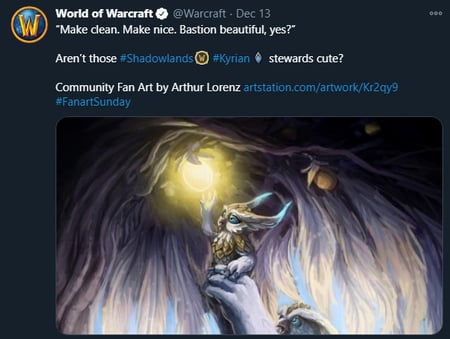 Engage on social media
Finally, you need to have active social media profiles and you need to be engaging User Generated Content directly.
As previously mentioned, social media is a gold mine of UGC - no matter how big or small your game may be, if you set up easy ways for fans to communicate (like setting an official hashtag) there will be a ton of content to interact with.
Here are some ways to capitalize on UGC through social media:
Like and share relevant content
Engage in conversation by replaying to posts
Occasionally highlight or feature individual posts
A great example of this is Blizzard, with their launch of a World of Warcraft expansion, Shadowlands. They expertly utilized social media and UGC content there to highlight the expansion, sharing fan art, cosplay, videos, and more - all of which were centralized in the official #Shadowlands hashtag.
This meant that Blizzard did not even have to create the majority of their advertising content on social media, but simply shared the great work of their community and let the UGC do the talking.
It both encourages the fans to get involved as they may get officially recognized and thanked, as well as greatly boosts game awareness. A win-win for everyone.
Now that you know all about User Generated Data and how you can leverage it to your favor, all you need to do is make a great game and enable your early fans to create some wonderful content for it.
Remember that UGC is a real driving factor behind almost all game launches nowadays, especially through social media, reviews, and influencer content. Don't be afraid to embrace it, and make sure you encourage the creative process throughout.