Gaming insights
Hunt: Showdown Enters The Mainstream Using User Generated Content
User generated content is playing a key role in Hunt: Showdown's rise in the competitive shooter genre.
---
Hunt: Showdown is a First Person Shooter set in a dark reality where hunters compete towards a single target . The game has two game modes with "Bounty Hunt" and "Quickplay" each providing a unique experience. Between the two modes, "Quickplay" has gained a reputation for being a fast-paced experience that balances the PvE and PvP features of the game well.

For many players, Hunt: Showdown breaks the meta understanding of the "Battle Royale" formula and offers a unique mixed PvE and PvP experience. With objective hunting, casual collecting, and unique death rules the game breaks new ground and defines itself as more than just another competitive shooter.
The game surged in popularity among horror and Battle Royale fans alike. The mix between high risk and high reward missions tied to a competitive ranking created a unique environment. When compared to other shooters, this title has been praised for an innovative gameplay loop and building unique lore into its world through regular DLC updates.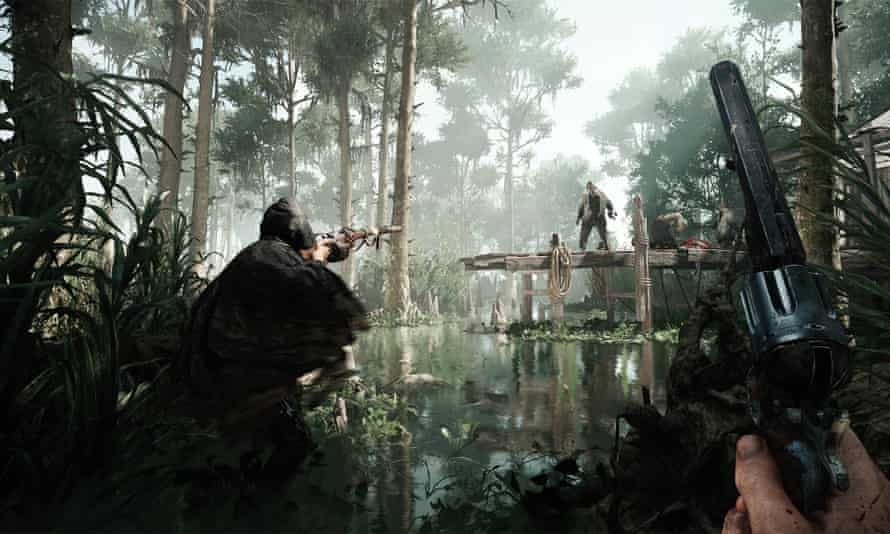 To leverage additional popularity towards Hunt: Showdown, the development team at Crytek focused on user generated content. By highlighting community creations, posts, and clips the developers pushed the game out of the shadows and gave a magnified impression as to what Hunt: Showdown means to its dedicated community.
User Generated Content In

Hunt: Showdown
The design of the characters, bosses, minions, and weapons lets a title like Hunt: Showdown become a hub of user generated content. For fans to become inspired or driven to create their own content, a solid world provides the much needed foundation. With a variety of randomized encounters, similar maps, and iconic weaponry Hunt: Showdown quickly became a hub of community inspired content.
If appropriate to the audience, the developers share the community content online. Many pieces take the form of fan art, cosplay, memes, mods, and more which show a love for the art behind the title. Further examples of user content include guides, reviews, and video discussions which explore minute details and educate the community about the Hunt: Showdown lore and gameplay experience.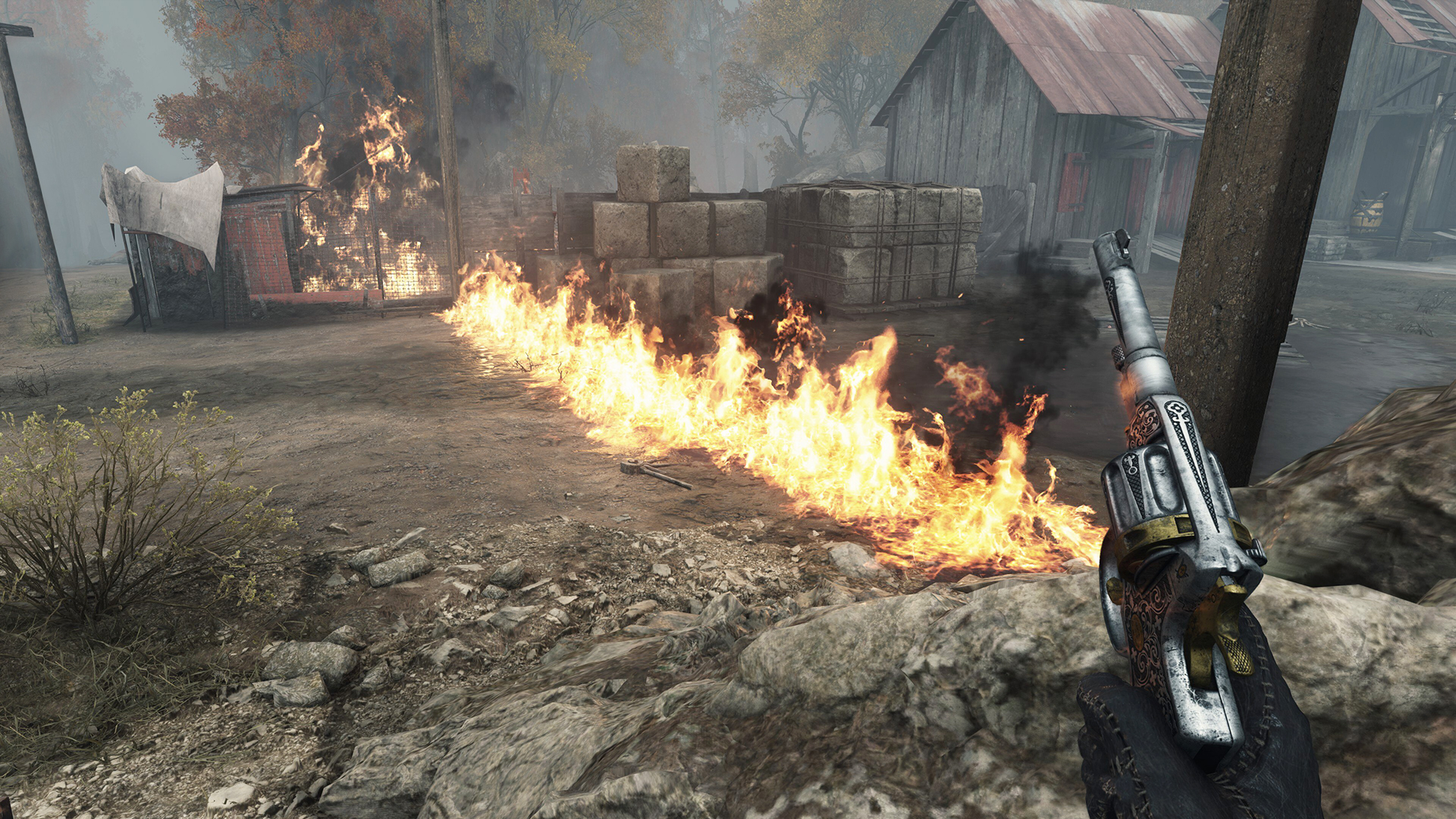 How Crytek are Utilizing UGC
Crytek has taken a wide approach to user generated content with the objective of utilizing and nurturing it where they can. To do this, the team focuses on social media engagement, direct community focus, content creator interactions, and general promotion strategies. The key is to not take credit for the work, but instead show appreciation for the love and creativity that fans show when creating this shareable content.

It is easy to reference the Hunt: Showdown official Twitter as a good example of how the developers do this. By liking, sharing, and commenting on fan's content they can engage with the community at a deeper level. Further, the developers often share the content directly on their page giving proper credit to the creator and empowering fan creations with the game's social media presence. This can often make fans feel appreciated and show new fans how passionate the community is about the title.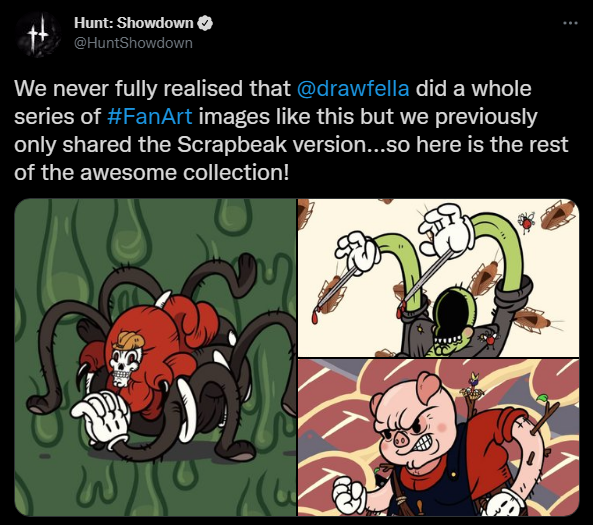 To further facilitate the growth and appreciation of user generated content, Crytek has created a community section on their website. The "community wrap-up" post regularly highlights top quality user generated content from the Hunt: Showdown community on the front of the community section. Content found here stretches from fan art to cosplays with proper recognition given to each creator that is highlighted.
This allows Crytek to capitalize on the user generated content and encourages fans to create more. This can create a cycle of promotion and sharing with minimal budget investment on the developer end. With the fan-base sharing positive feelings about Hunt: Showdown the team can continue to market and grow their game community in a natural and organic way.

To further profit off of user generated content and community engagement, Crytek frequently works directly with streamers and YouTubers. From partnering with Twitch to create 'Twitch drops' to earning in-game loot just for tuning in, Crytek creates a unique funnel of content creation and hype generation.
For the content creator community, this is a mutually beneficial relationship. The game can grow in presence and esteem, which the content creators can ramp up their follower and subscriber numbers with valid give-away options. Twitch drops automates this process allowing fans to access free content without any formal commitments. Rewards motivate creators and grows title visibility across platforms creating a backbone of user generated content to rely on for future marketing endeavors.

Each time that the user generated content is interacted with, data can be pulled and consumer reception tracked. Almost every point of user generated content highlighting validates community members and impacts the fan to remain loyal to the game. This creates more content, which can be interacted with again, and cycles back into more commitment to Hunt: Showdown.
In addition, fan art tracks further through the community and can often pull in potential customers. From music videos to fan art, simply seeing a memorable piece of user generated content can make a user want to play the game. With responsive developers awaiting new fans with open arms, this creates a repeating and self-growing cycle for the game's creator community.

For Hunt: Showdown, a focus on user generated content offers massive success opportunities. Thus far, the game has been flourishing with the play base growing massively through each marketing endeavors. More viewers continue to tune into the game, and massive grown has been seen over the course of only a few months. This shows how strong of an effect user generated content can have on a title when properly leveraged by a development team.