Gaming influencers
Top Twitch gaming streamers of the week: Feb 22 - Feb 28
Check out the top Twitch gaming streamers for the week of February 22, 2021.
---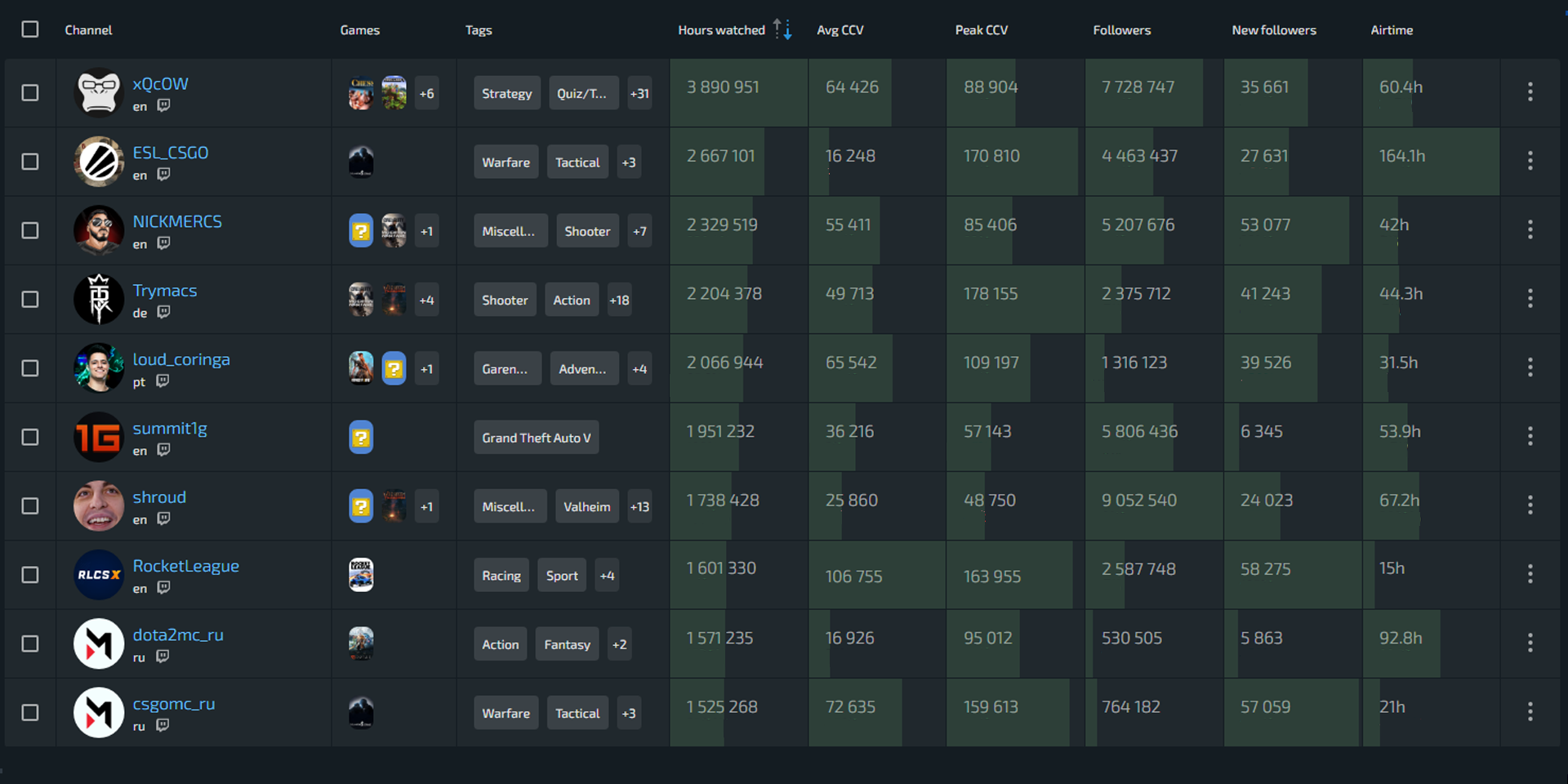 Twitch closes out February with a handful of key viewership changes. xQc once again cements his spot at the top with Gaules sliding out of the top 10, Esports continues its successful few weeks, and a familiar name makes a big return.
Let's take a look at some of the most interesting numbers behind this week's top 10 streamers.
xQc sees dominant week
It's not a week on Twitch without xQc being mentioned. He's been on top throughout 2021 and will likely continue to do so. The last few weeks saw him challenged for the top spot, and it even seemed like the likes of Trymacs and Gaules could overtake him.
However, that's all changed this week, as both of his rivals slide down the viewership rankings, while xQc remain on top, with over 1.2 million more hours watched than the second most-watched channel. Here are a few of his key numbers:
3.8 Million Hours Watched
64,426 Average CCV
88,904 Peak CCV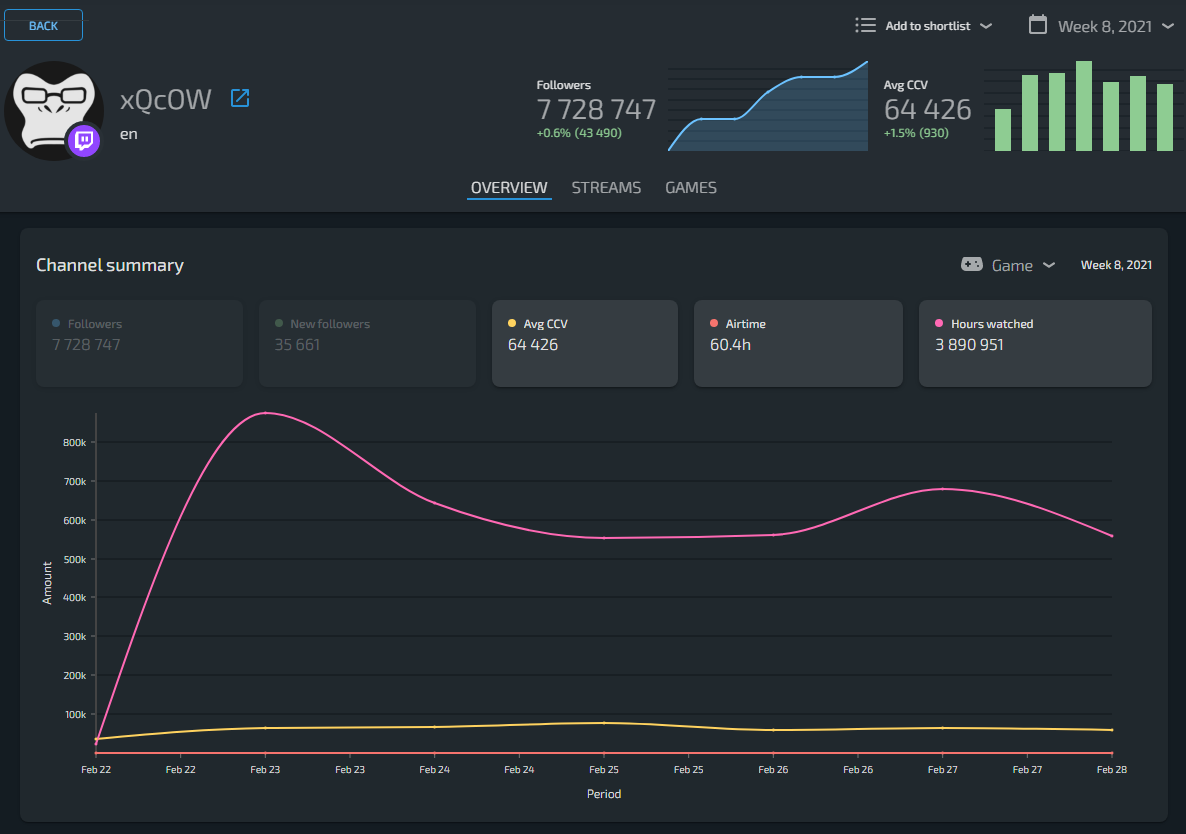 Once again we see very strong numbers from the Canadian and it again looks like the only way he'll be dethroned is if he stops streaming.
Esports continues success with Rocket League boom
We also see another strong week for Esports, as IEM Katowice claims the #2 most-watched spot this week with the English ESL_CSGO stream. There's also success from Russian broadcasts of both Dota 2 and CSGO, as well as the English Rocket League broadcast.
There's a lot of a variety in Esports this week, including a new face in Rocket League, and as competitive seasons continue to heat up, we'll probably see a lot more competitive gaming action on Twitch. Meanwhile, here are some notable numbers from this week:
Over 5.6 Million Hours Watched of Esports in the top 10
106,755 Average CCV from Rocket League tops this week's charts
170,810 Peak CCV from ESL_CSGO tops Esports charts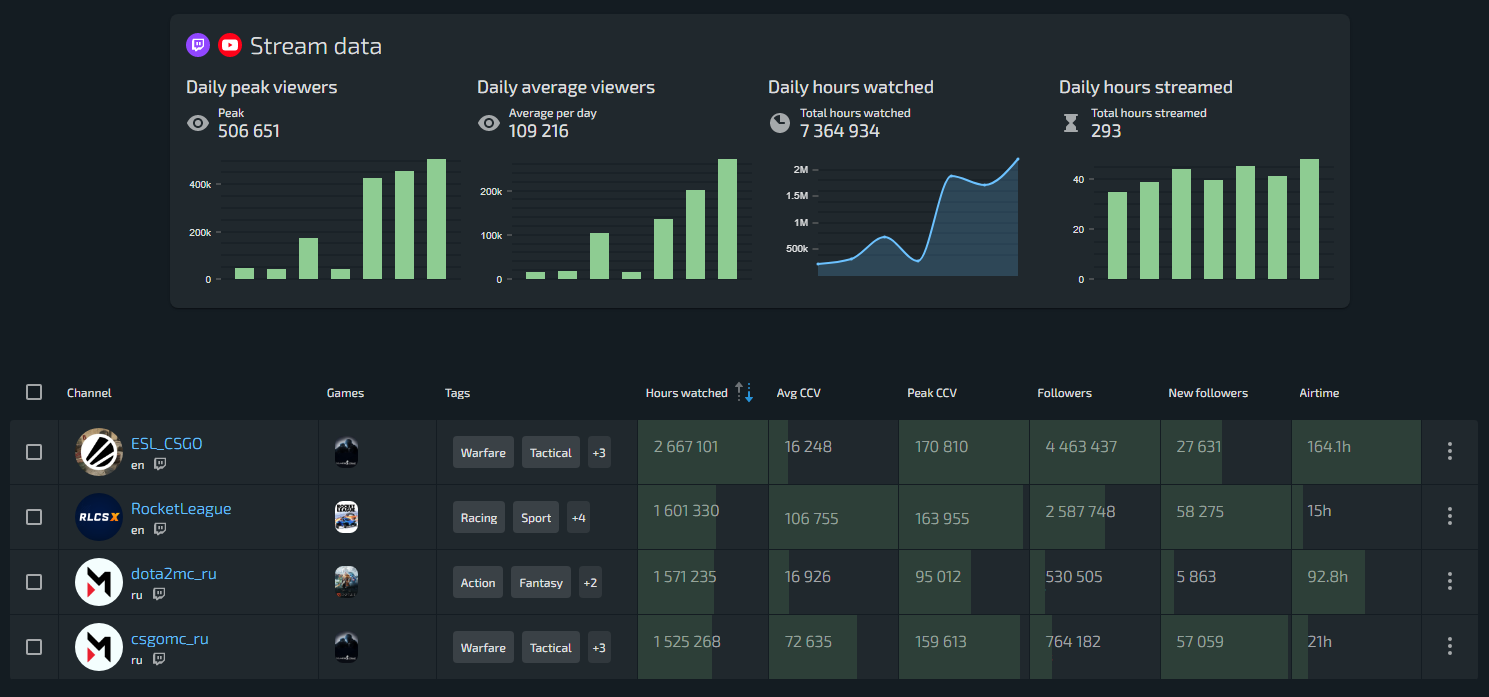 Overall, Rocket League proved to be the most successful channel of the week. With just 15 hours of Airtime, the channel raked in 1.6 Million Hours Watched and some of the highest CCV numbers of the week. In comparison, ESL_CSGO has just 1 Million more hours watched with x10 the airtime, while xQc has just over double their hours watched at x4 the airtime.
There seems to be a lot of demand for Rocket League, however, with its seasonal 'Major' events completed over last week, we're unlikely to see such high levels of viewership until the next tournament.
Shroud makes big Twitch return
Last but not least, we also saw Shroud make a return into the top 10. Despite being one of Twitch's biggest streamers, he had been missing in the last few weeks. This was largely due to inactivity and after streaming every day over the last week, the Candian comfortably secured a top 10 spot.
Let's take a look at some of his numbers:
1.7 Million Hours Watched
25,860 Average CCV
48.750 Peak CCV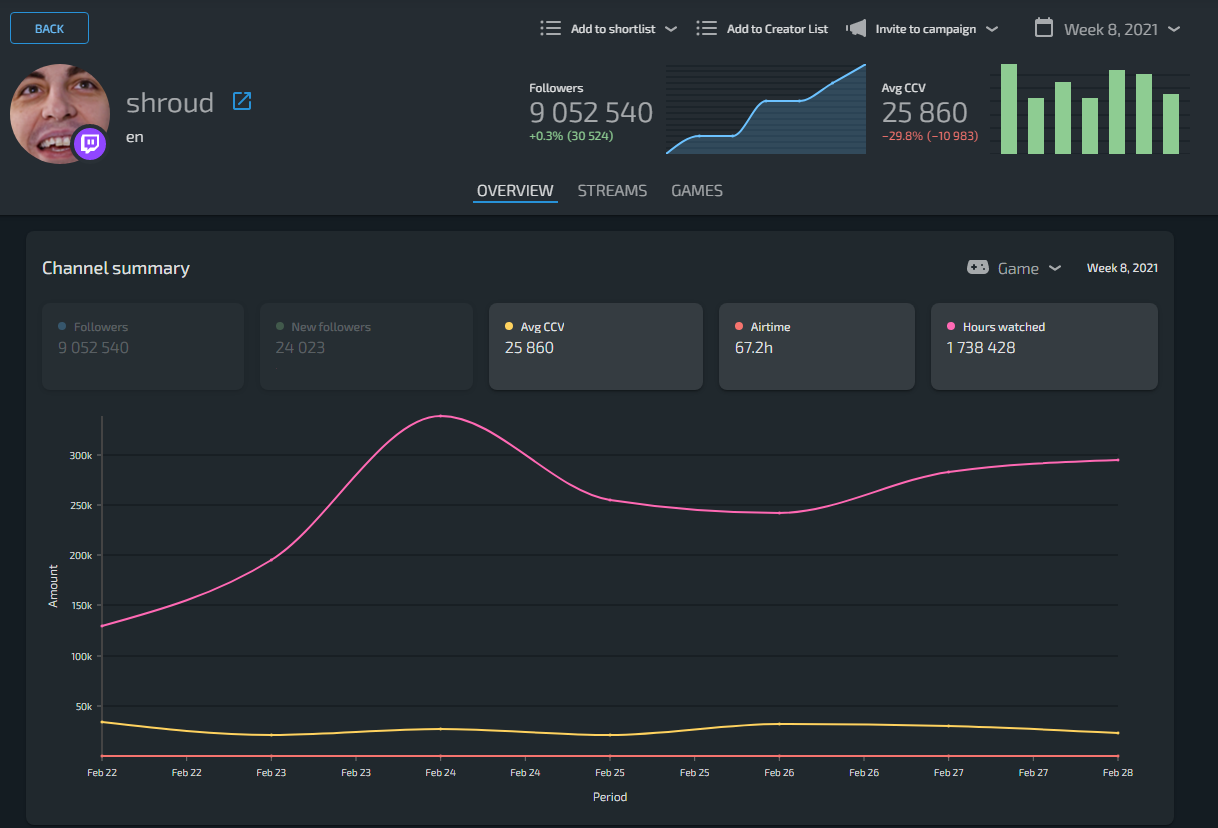 Shroud's numbers look very strong this week, especially considering he's getting back to a full schedule. If he keeps up the consistency and airtime, we'll no doubt see him climb in hours watched over March and beyond.