Gaming influencers
Top Twitch gaming streamers of the week: May 10 - May 16
Check out the top Twitch gaming streamers for the week of May 10, 2021.
---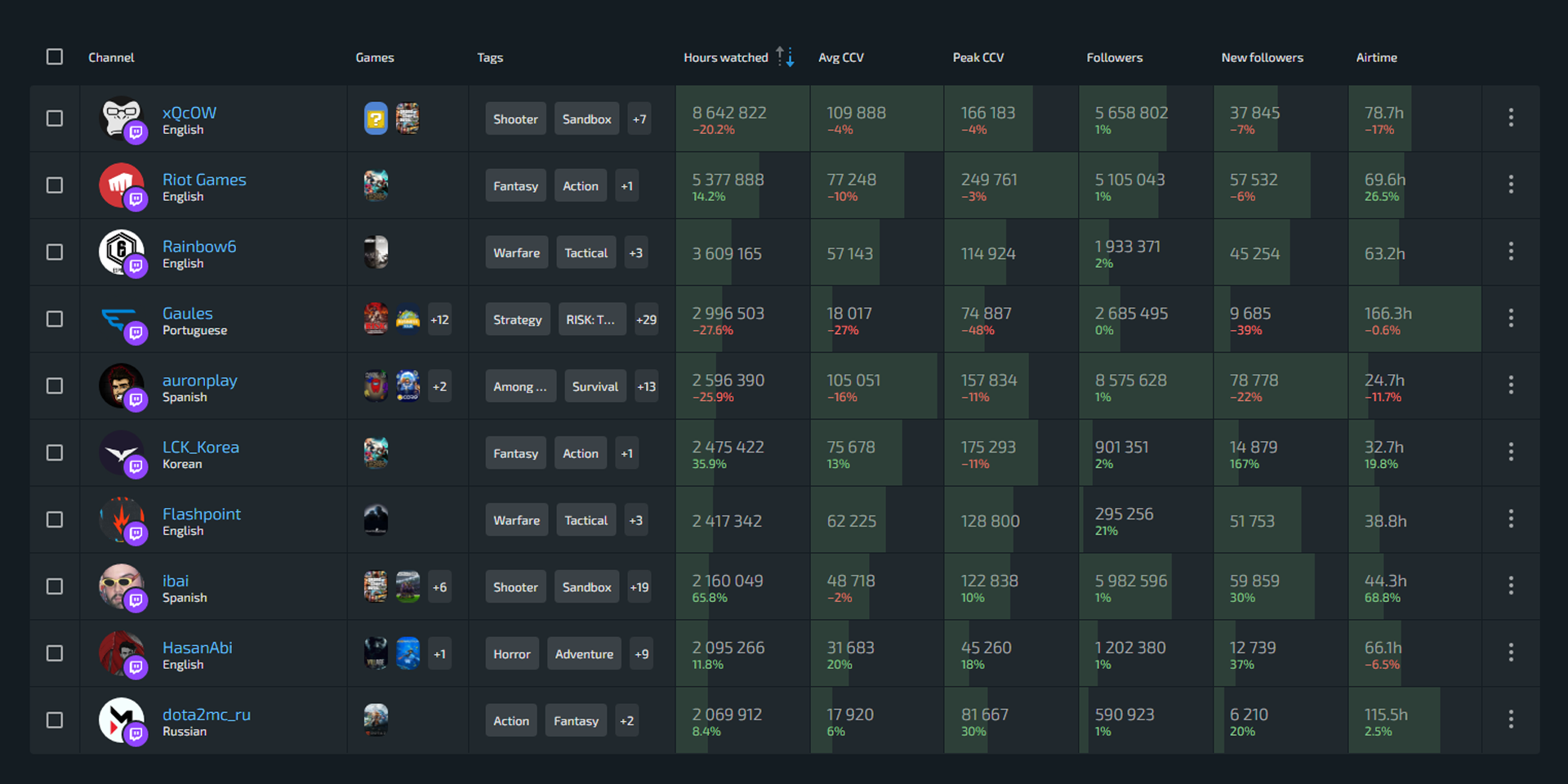 We see a ton of change in the top 10 this week, mainly with esports action storming the rankings with multiple channels, knocking out some regular favorites. Meanwhile, xQc continues to reign at the top.
Let's take a look at some of the most interesting numbers behind the week's top streamers.
xQc continues Twitch reign
As any Twitch regular might expect, the platform continues to see its one constant with xQc once again sitting at the top of Twitch.
The Canadian impressed once again with another very strong week, topping Hours Watched and even Average CCV on the platform. Let's take a look at his numbers:
8.6 Million Hours Watched
109,888 Average CCV
166,183 Peak CCV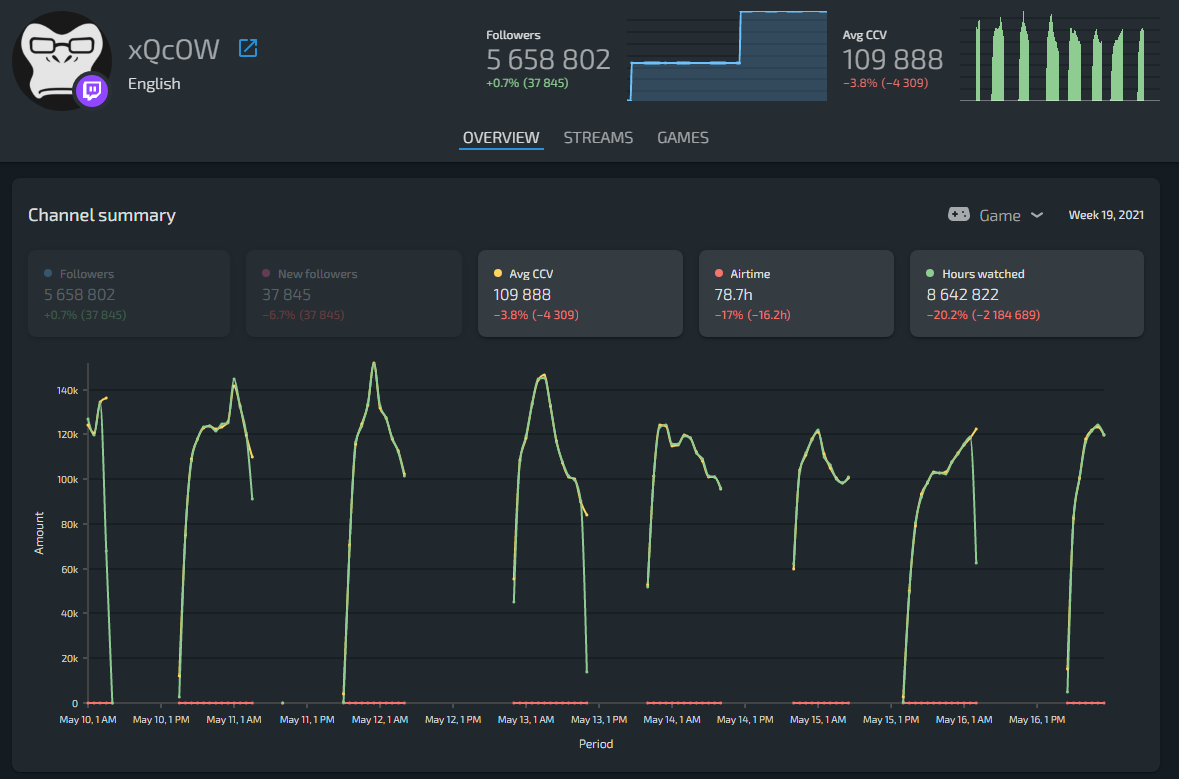 Overall it's another strong performance and one that remains consistent with his current viewership. There was an overall drop of Hours Watched by 20%, although that can be explained by a 17% drop of Airtime, which just means xQc is remaining consistent at the top, even with fewer hours streamed.
Esports dominates top 10
It's been a huge week for esports, with 5 of the top 10 channels being esports, including 2 of the top 3. We even see four different games represented, League of Legends, Rainbow Six, Counter-Strike, and Dota 2.
Here are some of the most impressive esports numbers:
5.3 Million Hours Watched on Riot Games (#2 overall)
3.6 Million Hours Watched on Rainbow6
249,761 Peak CCV on Riot Games (#1 overall)
175,293 Peak CCV on LCK_Korea
15.7 Million Hours Watched across top 10 esports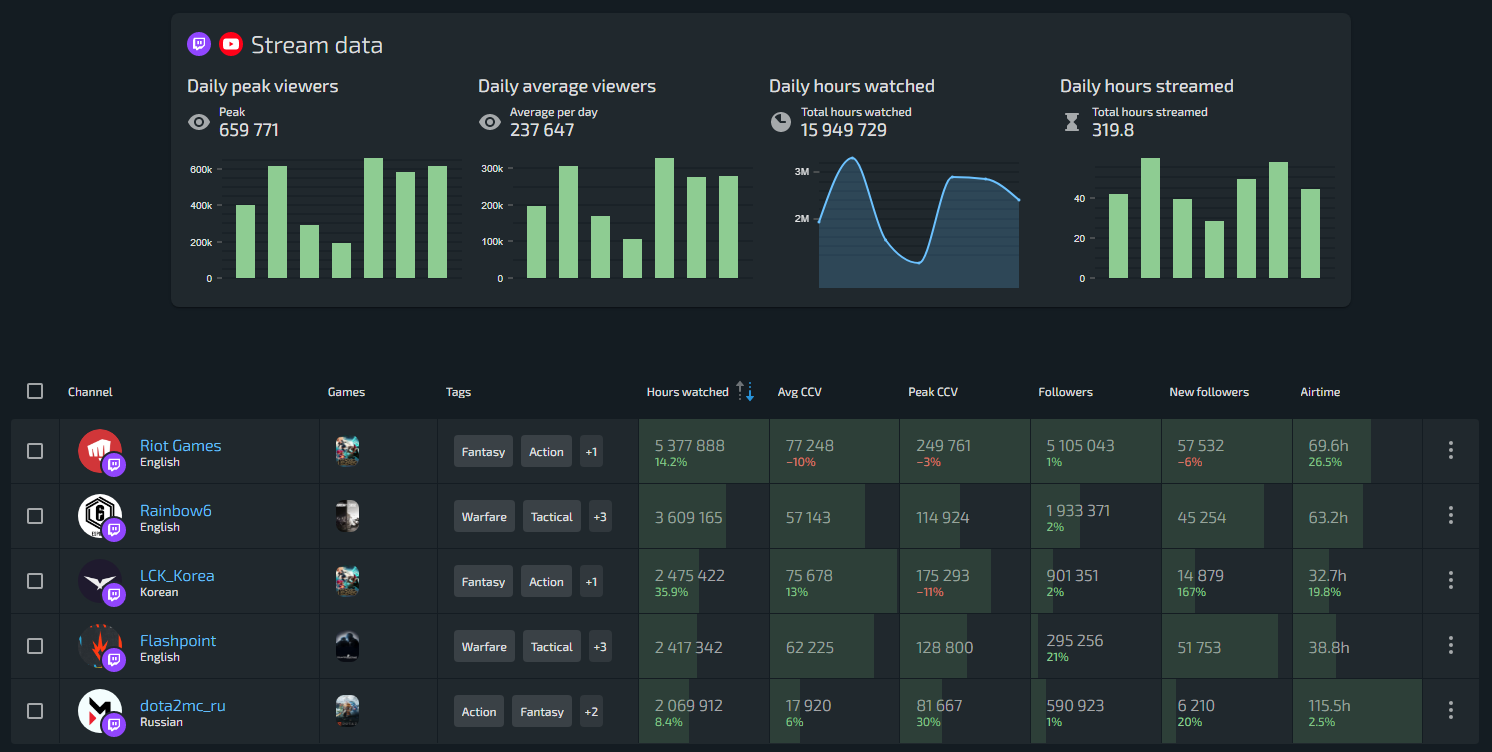 Overall, it was an amazing week for esports, with a few important events coming together at the same time to bring multiple games to the top. All that remains to be see is if a tournament can be popular enough to dethrone xQc.
HasanAbi returns to the top 10
A popular face in streaming, HasanAbi, has returned to the top 10 after a lengthy absence. One of the biggest highlights of the streamer is that he brings the newly released Resident Evil Village to the top 10. Despite a wave of hype around the game, it didn't actually perform massively well on Twitch, only scratching the top few ranks.
Still, Hasan capitalized on it to make a return to being one of the biggest streamers. Let's take a look at his numbers:
2 Million Hours Watched
31,683 Average CCV
45,260 Peak CCV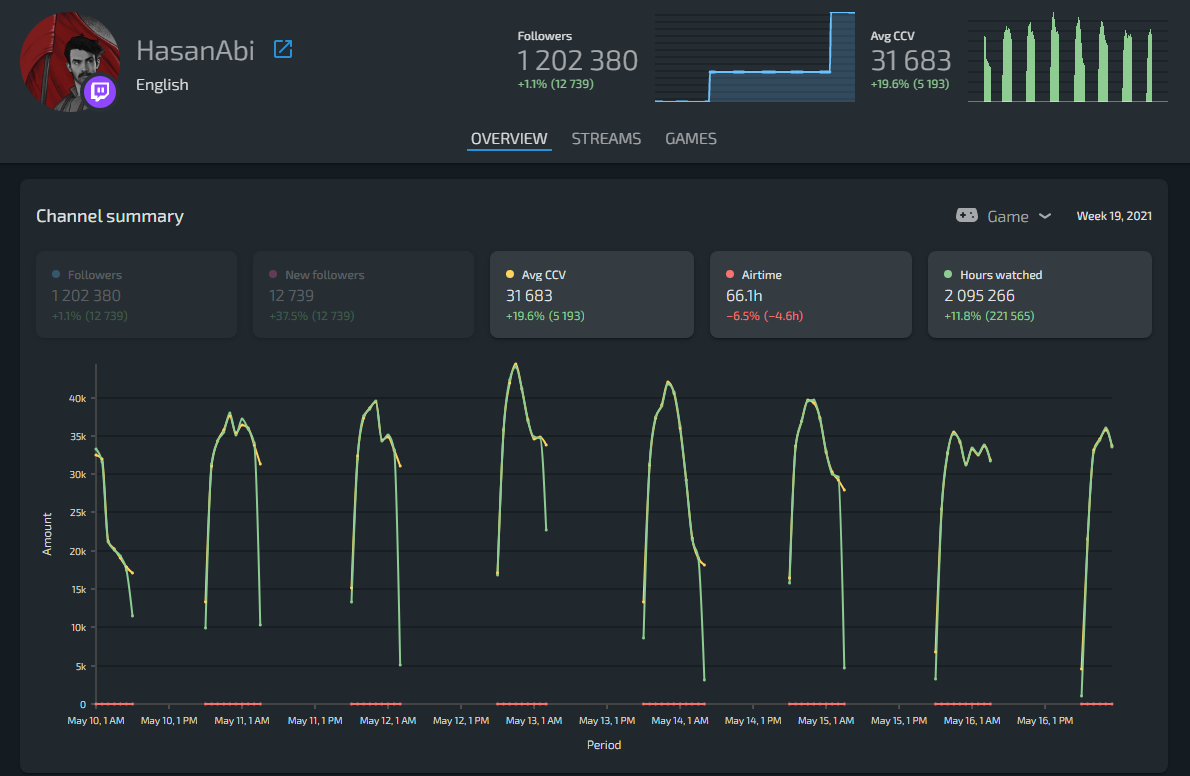 His numbers are fairly strong, with increases all round. The biggest impact came from Average CCV, which rose by 20%, while peak CCV also saw a solid increase of 18%, and Hours Watched grew by 11.8%. All this likely comes from the hype around Resident Evil, with Hasan being one of the biggest streamers to broadcast the game.