Gaming trends
Top hidden gem Twitch gaming streamers by genre, November 2022
Lurkit's top hidden gem Twitch gaming streamers series is a breakdown of key influencers that you may have missed while marketing your game. Explore our November 2022 hidden gem streamers and see how they can impact your next game launch.
---
Every day thousands of streamers broadcast countless titles to millions of viewers. This surge of influencer content has caused a shift in marketing strategies for game developers, publishers, and agencies across the world. While some streamers become stars, other types of influencers carefully craft unique content for their communities that can be one of the best cost-effective ways to get your upcoming game release in front of the right audience. These hidden gems hide among the thousands of channels, but here are 12 of the top Twitch gaming streamers by genre you can collaborate with on Lurkit.
Twitch gaming streamers who play Horror games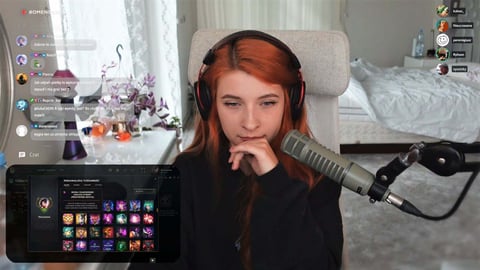 Nieuczesana
Nieuczesana is a Polish content creator who creates various content on her Twitch channel. Mainly focused on League of Legends, Horror, and Cooking games, she is a unique contrast to most content creators. Blending video game footage with occasional real-life streams, she has crafted a community built on shared experiences and good vibes. When marketing a title that needs a personal touch, Nieuczesana may have what your next campaign needs.
Cirno_TV
Cirno_TV is a Vtubing variety streamer who enjoys Horror games and Rhythm games. They are a partnered Twitch Streamer who maintains an active community of a variety of games but has recently been focused on Horror titles. If you want to promote your title with a large audience while having a relaxed presentation then Cirno_TV may be a good fit for your next campaign.
BlackUFA
BlackUFA is a YouTuber turned Twitch Streamer who explores a variety of games for a Russian audience. Black's gaming channel is full of Horror, Survival, and Co-op games where he enjoys creating atmospheric walkthroughs and reviews. He has a strong following that would be great at promoting your next horror experience to the Russian-speaking audience.
Twitch gaming streamers who play Action games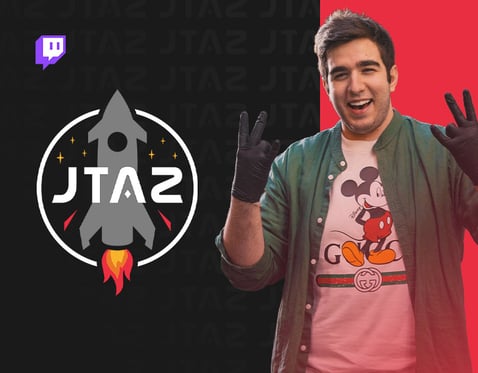 JTaz_
JTaz_ is an Italian streamer that presents a friendly atmosphere along with a heavy dose of fan appreciation. On YouTube, this creator talks about pop culture and reacts to Marvel and other new releases, but their Twitch channel is a different world. Although their stream seems to mainly be focused on community interaction, this streamer dips into Action experiences and Party games heavily. If you are wanting a personal touch within the Italy demographic, then this may be your next creator contact.
TheDevilDogGamer
TheDevilDogGamer a former member of the Marine Corps, this streamer is a fan of hardcore Action games and Simulators. Starting their streaming career on YouTube, this content creator has been growing a dedicated Twitch following for some time. If you are looking for an experienced creator with real military training to test out your next action experience, this may be the creator for your campaign.
Remx
Remx is a French content creator who crafts content for YouTube and Twitch. Mainly focused on AAA titles, this streamer is a fan of Action experiences and spends a lot of time playing shooters and fast-paced action titles. While also crafting a balanced community of pro gamers and casual fans, he maintains a positive environment while streaming and creating content. Any studio looking to promote a fast-paced shooter or action adventure may want to contact Remx to showcase his skills to the French-speaking audience.
Twitch gaming streamers who play Indie games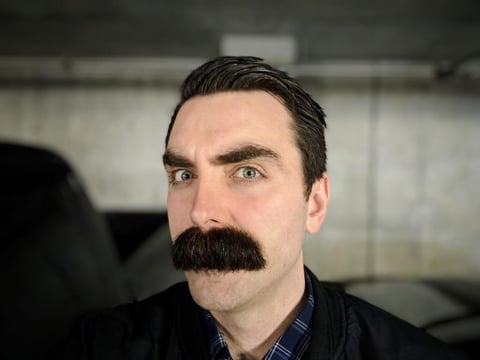 Sequisha
Sequisha is a streamer who enjoys Strategy, Survival, Roleplaying, and Shooter style games. Skillful at a wide variety of titles, this GameDev turned streamer holds a dedicated comedy stream with an interactive community. Recently they have been seen playing Dome Keeper, Wartales, and Marauder showcasing their skill in different strategy scenarios. If you are looking to promote a dark-style strategy experience, then this creator may be your next pick.
SR_Kaif
SR_Kaif is a member of a content creation group that explores a variety of different titles. While recently they have been diving into Horror experiences, SR_Kaif has seen a long trend of taking on dark-themed encounters. Whether it's taking on the unexplained or diving into the SCP files, SR_Kaif is always ready with a dash of salt and a sense of humor.
Tactical_Potato_
Tactical_Potato_ is an Irish streamer who enjoys bringing new games and challenges to his community. While he mainly plays Warframe, he has been dipping into a variety of titles including Horror, Strategy, and Indie projects. He mainly enjoys Shooter and MMO games, but at this point, it seems like he will play most titles. So if you're looking for a streamer who can sit back, chill, and have some fun then this Pototal may be a tactical marketing choice.
Twitch gaming streamers who play popular MMO games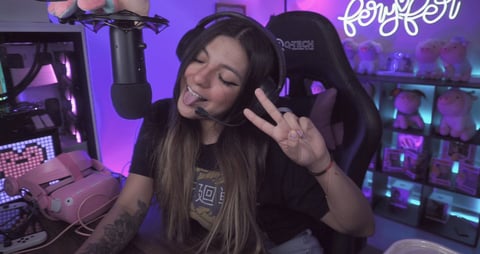 Feryfer
Feryfer is based out of Mexico and is a variety streamer who enjoys MMO games and has the overall goal to make new friends and have a positive channel. A natural community builder, this streamer creates content on both YouTube and Twitch for most platforms. They pride themselves on having an active chat and spending time with their community. If you are looking for a positive streamer personality to represent your next title, then Feryfer may be a perfect fit.
Marex
Marex built his community on League of Legends as a competitive pro. This French streamer has been enjoying a variety of game experiences but tries to maintain a strong and funny link with their community. By playing MMO titles and online competitive experiences, this streamer can promote games that have potential while introducing his community to a new multiplayer adventure.
Nazori
Nazori is based out of the USA and is an active member of the Albion Online community. He is a content creator mainly focused on MMO games and Twitch Partner who is dedicated to cultivating a friendly environment for his audience. If you are looking for a creator to dedicate time and effort into truly exploring your title then Nazori may be next on your invite list.
With that, you have the top hidden gem Twitch streamers on the Lurkit platform for November. Whether it's for future collaborations or simply looking for demographic examples, these creators are some of the many hidden gems within the content creator community. These rankings will be updated bi-annually to provide you with more collaboration opportunities but, until the next edition, you can create an account and explore Lurkit Insights to find a few more for hidden gem content creators that are specific to your game's genre using the platform's Shortlist feature.
Prior edition(s):