Gaming trends
Top hidden gem Twitch gaming streamers by genre, April 2022
Lurkit's top hidden gem Twitch gaming streamers series is a breakdown of key influencers that you may have missed while marketing your game. Explore our April 2022 hidden gem streamers and see how they can impact your next game launch.
---
Influencer marketing has quickly become a pivotal strategy within the gaming industry. Every day, new streamers set up their equipment and broadcast to the world with mixed results. While some rise up and become known celebrities, there exist a variety of other types of influencers who can provide value to your brand. Although there are many eligible streamers out there, here are 15 of the top hidden gem Twitch streamers by genre you can collaborate with on Lurkit.
Twitch gaming streamers who play Action games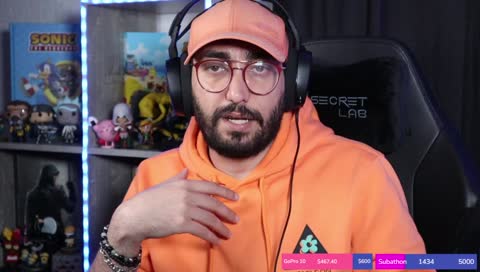 Heisenbergofficial
Heisenbergofficial is a journalism-themed streamer from Iran. By both streaming personality and profession, this streamer explores the journalistic side of video games and showcases his passion for narrative design. By writing reviews for games, exploring indie titles, and taking a more analytical approach, his stream is tuned to a different audience. Major publishers could find this streamer useful when trying to promote a game with a large target audience in Iran.
Smokaloke
Smokaloke has been streaming on Twitch for around 8 years. With a passion for gaming, this English-speaking streamer loves to chew bubble gum and tackle old-school releases. This stream is dedicated to sharing a love for gaming and discussions over both modern, retro, and upcoming releases. This variety streamer may fit well if you are marketing retro-themed titles or pushing a game that is inspired by a classic.
Sinxplays
Sinxplays is a Portuguese-speaking streamer that runs a variety channel of AAA content. They focus on high-quality gameplay, trending titles, and new releases. With heavy Just Chatting segments, this streamer opens the floor to discuss new content and enjoy modern games with his active viewing audience.
Twitch gaming streamers who play Shooter games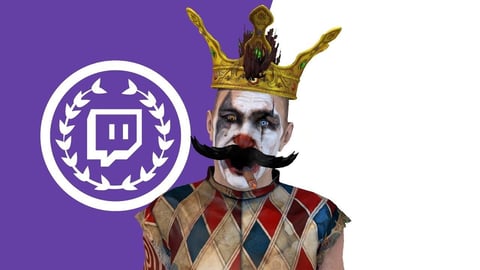 MoraisHD
MoraisHD takes more of a comedy approach to streaming mixing their content with competitive gaming and casual web browsing. By highlighting product pages, highlight reels, and interesting moments in gaming they have crafted a niche audience of Portuguese-speaking gamers. If you are launching an upcoming game that needs a good sense of humor to promote it, then Morais might be a good pick for your next campaign.
Panizmlkz
Panizmlkz is a Persian streamer based out of Germany who enjoys sharing their journey with their viewers. They play mainly mainstream titles like Fall Guys and Back 4 Blood but also tend to dip into the occasional AA experiences. They play a variety of horror-themed titles outside the occasional exception. For anyone hoping to pitch a horror-themed game, this streamer may be a good choice for your next campaign.
Shipbroman
Shipbroman is an English-speaking streamer from Croatia. They love to support other small streamers and help charities with their stream. By hosting giveaways and showing their passion, they have been able to grow their following around a variety of titles. This streamer plays many "trending" releases but recently has been fond of FPS experiences and competitive gaming action.
Twitch gaming streamers who play Multiplayer games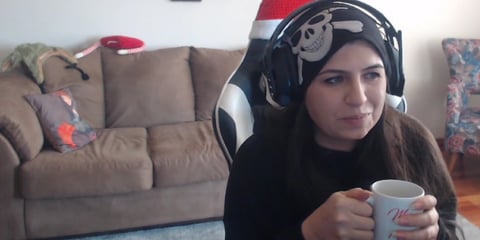 Nemesistv
NemesisTV is a Turkish streamer who enjoys strategy, party, survival, and indie games. They tend to stream popular titles and enjoy making jokes along the way in their adventures. This streamer maintains a friendly atmosphere with consistent "Just Chatting" segments that let their viewers explore outside of game worlds. If you would like to collaborate with a streamer who is versatile in many genres, then NemesisTV may be a good fit for your next campaign.
Dyler
Dyler is an Arabic-speaking streamer based out of Dubai who sticks to competitive titles and spends a lot of time chatting with fans, playing GTA V, and having fun. The stream appears to be non-competitive in theme but still maintains professional quality. If you are launching a game with a competitive angle, then Dyler might be a streamer to keep in mind.
DizzyDizaster
DizzyDizaster is an American streamer with a Russian audience. This streamer enjoys open-world survival-style games and is known for playing Minecraft and Terraria. They try to create a community that is focused on inclusivity and good sportsmanship around these creative experiences. Developers who are creating a crafting or open-world experience might find DizzyDizaster a useful addition to your next campaign.
Twitch gaming streamers who play Competitive games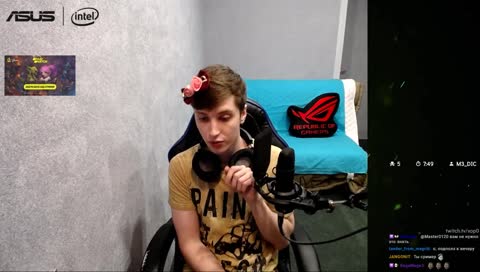 Xop0
Xop0 is a Russian steamer who enjoys playing everything from AAA titles to Indie releases. They feature Anime Videos at the end of their streams and have been growing steadily over the last year. While they do visit new releases, the most viewed content on their streaming is the "Games and Demos" tag. To reach their audience, new and innovative releases may find a treasure trove in this hidden gem streamer.
Ortis
Ortis is a Polish streamer who prioritizes League of Legends but occasionally dips into other titles. This streamer is known for its competitive nature and has recently been exploring darker adventures like Vampire Survivors and Darkest Dungeon. If you are publishing a horror game and want a competitive view, Ortis might be the streamer for your next campaign.
FKORCA
FKORCA is an English-speaking streamer who enforces a considerate and kind community. This streamer plays a variety of games including Fortnite, Escape From Tarkov, and Ready or Not. They seem to enjoy shooter-themed games with a competitive twist, but also occasionally dip into the indie world. This may be a strong choice for your next title if you are looking for an enthusiastic variety streamer.
Twitch gaming streamers who play Indie games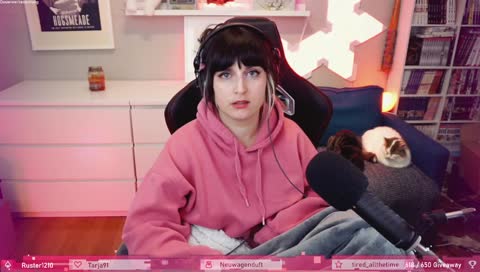 Miamouz
Miamouz is a German-speaking streamer who hosts a cozy game environment for a variety of content styles. They enjoy playing simulations, strategy games, and RPGs that are both mainstream and indie in style. This streamer likes to play a variety of content and tends to not stick to a stiff schedule. However, they are eager to try new games and could boost campaigns looking to be localized in German-speaking countries.
Skinnedteen
Skinnedteen is an English-speaking streamer who focuses on horror and obscure indie games. She looks for games that are outside the norm and focuses on "weird" titles that hide from mainstream attention. Publishers looking to push new horror or "innovative" titles that stand outside normal game design standards may want to reach out to this unique streamer.
Mob5ter
Mob5ter is a calm streamer who plays a variety of games. Their stream is dedicated to the enjoyment of games rather than a specific genre, but recently this streamer has been playing multiplayer experiences like Star Citizen and DayZ. If you are wanting to reach out to the Russian audience, this streamer might be a good connection to make in your next launch.
There you have it, the top hidden gem Twitch streamers on the platform right now that you should look into collaborating with on your next campaign. These rankings will be updated bi-annually to provide you with more hidden gems but, until the next edition, you can create an account and use Lurkit Insights to find a few more for your specific game.
Prior edition(s):